Looking for Audrey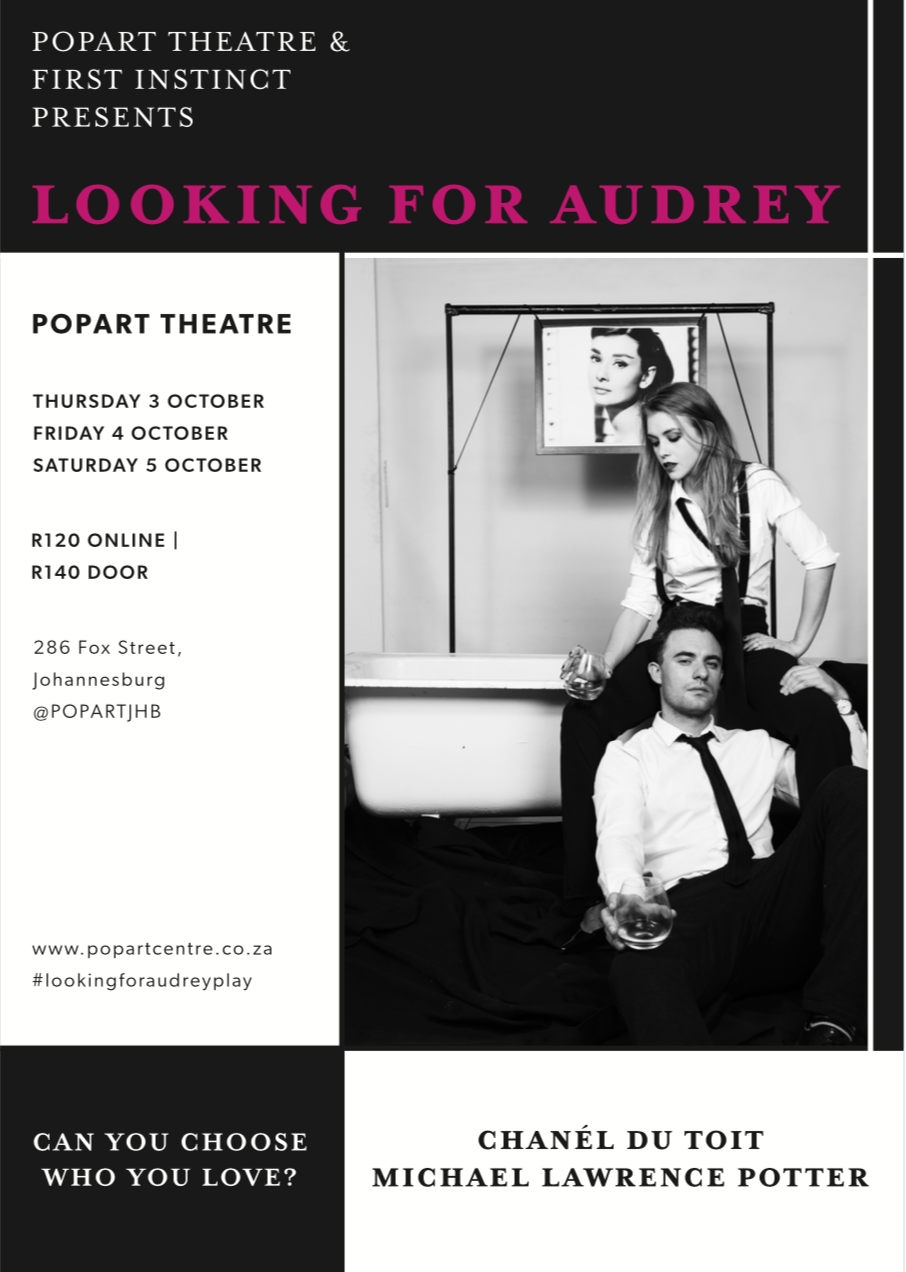 Getting dumped sucks.

No one knows this better than Mark. A 20-something who seems to be in a perpetual string of short lived relationships that end in disaster. The only constant in Marks' otherwise
chaotic life is his best friend Annie- an outspoken, intelligent bombshell in the midst of an identity crisis.

Mark decides that he is not going to trust fate or love to lead him to the woman of his dreams. He instead creates a test to determine if someone is compatible with him based on how they measure up to his favourite actress (and crush) Audrey Hepburn.

Equal parts sarcastic and sincere this new comedy addresses the millennial struggles of love, discrimination, depression, delusion and identity all while appealing to the human condition of romance and sentimentality.

Do you choose who you love?


Audience Responses
A beautiful story full of witty banter! 10/10 would recommend to a friend.
So awesome! Both characters had me captivated soon after the start!! Well done Mike and Chanel!!
Just absolutely brilliant!
Unbelievably good and well written
Absolutely amazing! Thank you for the time and effort put into this production. Tangible emotions and absolutely beautiful lessons to take away.
I most enjoyed it. It felt like i was watching past relationship slash ongoing friendship. I think he should see this. It may bring a sort or reconciliation or resolution to why we experience the kind of challenges we do in terms of modern day dating. The technical stiff was great too. The way the actors were able to maintain a consistent character and make me truly believe that they were playing me and my boyfriend speaks to how committed they were to doing justice to their characters. Well done