DICK OR DATE?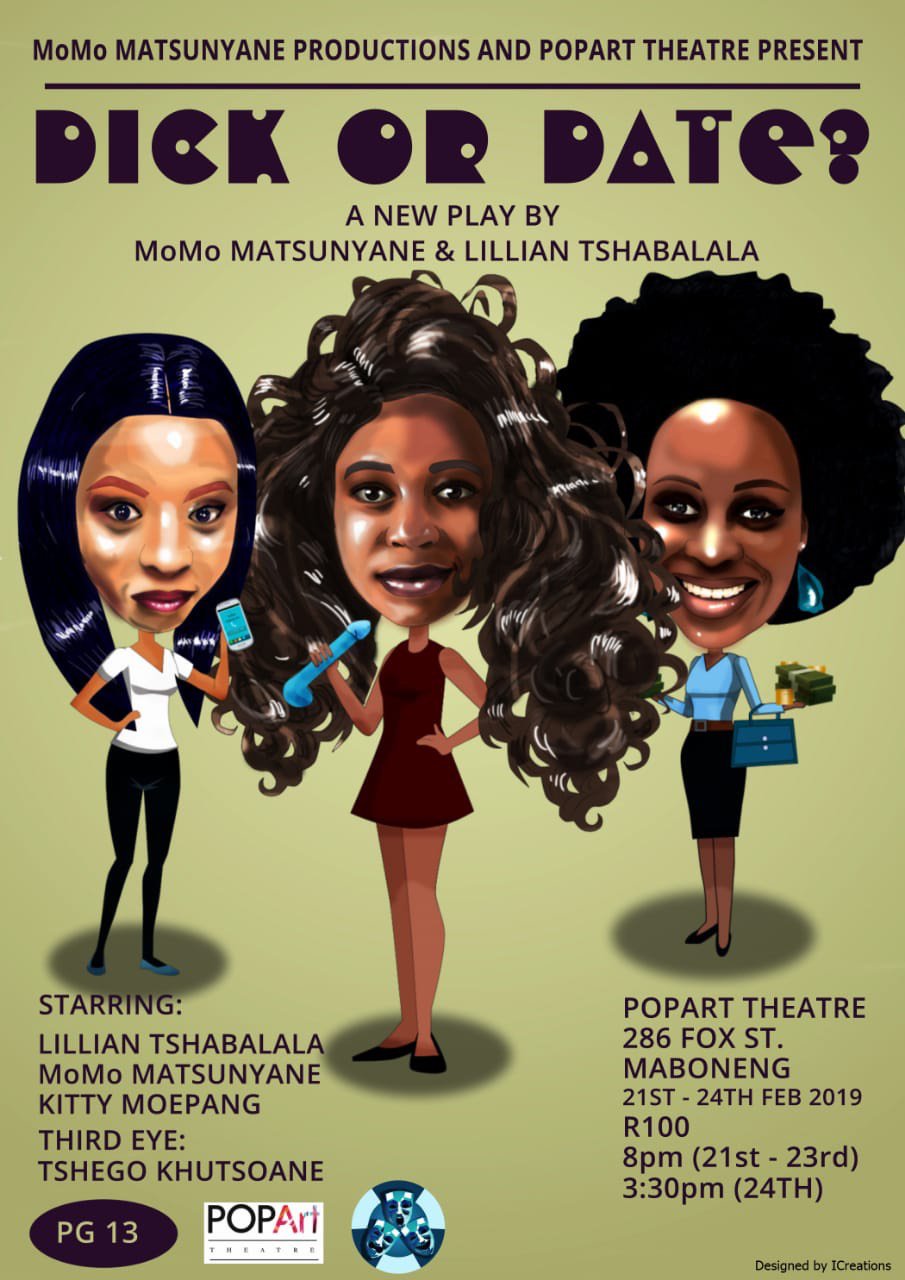 Dating in the 21st century is so easy yet so hard.
DICK OR DATE? is a dramatic comedy that takes you on a love journey with three close but very different friends: Nelly (a hopeless romantic and social media fanatic), Ashley (a privileged young lady who exclusively dates white men) and Maggie, real name, Magogodi (a sex obsessed serial dater who doesn't believe in love).
Where does a girl go to find her "Perfect man" in this instant world of hookups and how does one "put themselves out there" without looking too desperate? What would happen if women used all the platforms they had available to them today; to date as extensively as they wanted to without judgement? How does one find love organically in 2018 when it's readily available online?
These are some of the themes the play explores through the whirlwind that is making the choice whether to just dick or date.

Audience Responses
Great performance!
the show was absolutely amazing
An showcase of talent. I could watch it over and over like a good movie if I could. The ladies were all awesome and are excellent at their craft. BUSI
excellent play by all three ladies well done i can watch it over and over and the relevance in the storyline bravo ladies
AMAZING!!!. The show was so funny and innovative and kept your attention from start to finish. Definitely worth it!
Dick or date was a great show. I loved it, I was in stitches the whole time. I will definitely be invite my friends to their next show.
The girls were awsum.
Great show. Great acting. Very relatable. Initially I thought is was going to be about dating but it had a nice interesting aspect around looking at friendship.
Brilliant show with an even better cast.