Brilliantly Broadway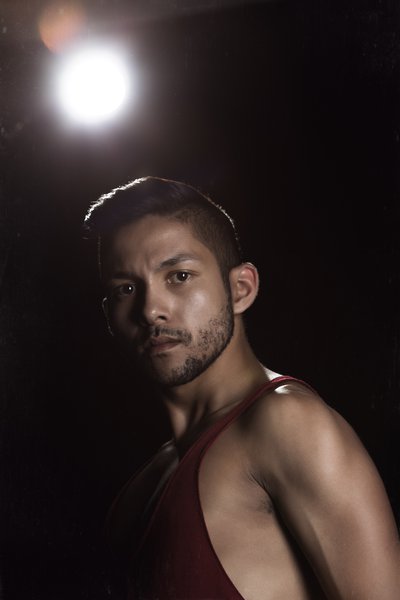 Brilliantly Broadway, is a musical programme comprising of masterpieces from some of the worlds most loved shows.
This one man theatrical production stars Clint Lesch who performs numbers composed by Broadway legends like Andrew Lloyd Webber, Leonard Bernstein, Cole Porter, George Gershwin and Stephen Sondheim. The entertaining selection comprises energetic numbers including Something's Coming (West Side Story), intense ballads like Not a Day Goes By (Merrily We Roll Along), and thought provoking songs like Why God Why? (Miss Saigon).
Known for being a 'triple threat' performer with extensive musical theatre training and experience, Clint is familiar to audiences as Tony in The Playhouse production of West Side Story; Kevin in Droomkind and Werner in Reik Na Die Sterre at the State Theatre; Kruppe in Starlight Express; Michael Darling in Janice Honeyman's Peter Pan at the Joburg Theatre and Flink Fanie in Aspoestertjie at the Emperors Palace Theatre of Marcellus. He also performed as soloist with the Kwazulu-Natal Philharmonic Orchestra in their 2015 Valentine's Concert under the baton of maestro Daniel Boico. Lesch portrays the many intricacies of the range of songs that brilliantly capture the challenges and triumphs of romantic love, personal inner conflict, hope, ambition, and a celebration of life.
"Lesch has a powerful tenor voice and he pours passion into every line of Something's Coming" - Estelle Sinkins, The Witness.
"With a relatively small frame, he surprises with a singing voice of considerable power and with a beautiful tone. He has some difficult songs to perform yet he never missed a note." – Keith Millar, Artslink.
"It's no secret that the role of 'Tony' is infamously demanding for its vast vocal range and that there are many high notes to hit which make or break the actor. It is in this domain that performer Clint Lesch shows complete command and comfort."– Yusrah Bardien, Artslink
Audience Responses
5 It was a stunning show! Hugely enjoyable! Will come again
WOW! The reception at the ticketing office was lovely and welcoming! The Artist had me spellbound. Absolutely sensational and I can only rate this five thumbs up! It was truly amazing. Top Job to Clint and POP Art.
Love the small theatre, give the chance for artists to grow in an intimate setting. Some surround sound someday...will help fill the space. Fabulous evening.
Really enjoyed the show! Clint is highly talented and the command of his voice exceptional. Thank you to popart as well for making this possible for smaller productions and making art accessible for more people.
Dear Hayleigh, What an awesome experience. And to see such a wonderful show as our first experience of your theatre! WOW! We loved the whole experience. Thank you so much and keep up the great work. Nicole
Artist was wonderfull! We also enjoyed the food and vibe of Maboneng. Thank you.
Loved Clint's performance as always. If I had been directing the production I would have made a few small changes wrt lighting and staging. That maybe personal preference or it maybe the difference it makes to have an outside pair of eyes review a production. I have seen a few self produced and directed productions where I have felt that having a director can make a big difference. Perhaps there is a gap in the industry for a cost effective direction review product to help small shows?
The show was very well advertised so there were no unexpected surprises - eg, knew it was 60 mins long, no interval, one man, several songs from several composers, etc. The venue is terrific - it really felt like being in someone's personal theatre. It's rare to find this experience nowadays. Hayleigh was wonderful in filling practically every role other than being on stage (and, even then, nearly...). Clint is hugely talented. His warm yet almost shy personality came across through the show. The choice of songs was wonderful and extremely well sung, with his actions / interpretation taking this way beyond simply a recital. He used his talents without 'showing off' - taking us on the journey with him. The technical glitch on 'Stars' was really a non-issue because of how it was handled. In fact, it brought a further warmth to the show. The whole evening was hugely enjoyable - and wonderful to be immersed in the Maboneng vibe! Well done - and thank you!
Absolutely phenomenal show. Stunning lights and very accommodating venue. Thank you kindly for the experience. Thouroughly enjoyed it
Clint was as brilliant as always. I can see where my son's great voice training came from! Please tell Clint! Rina Hyams