Life Four Rent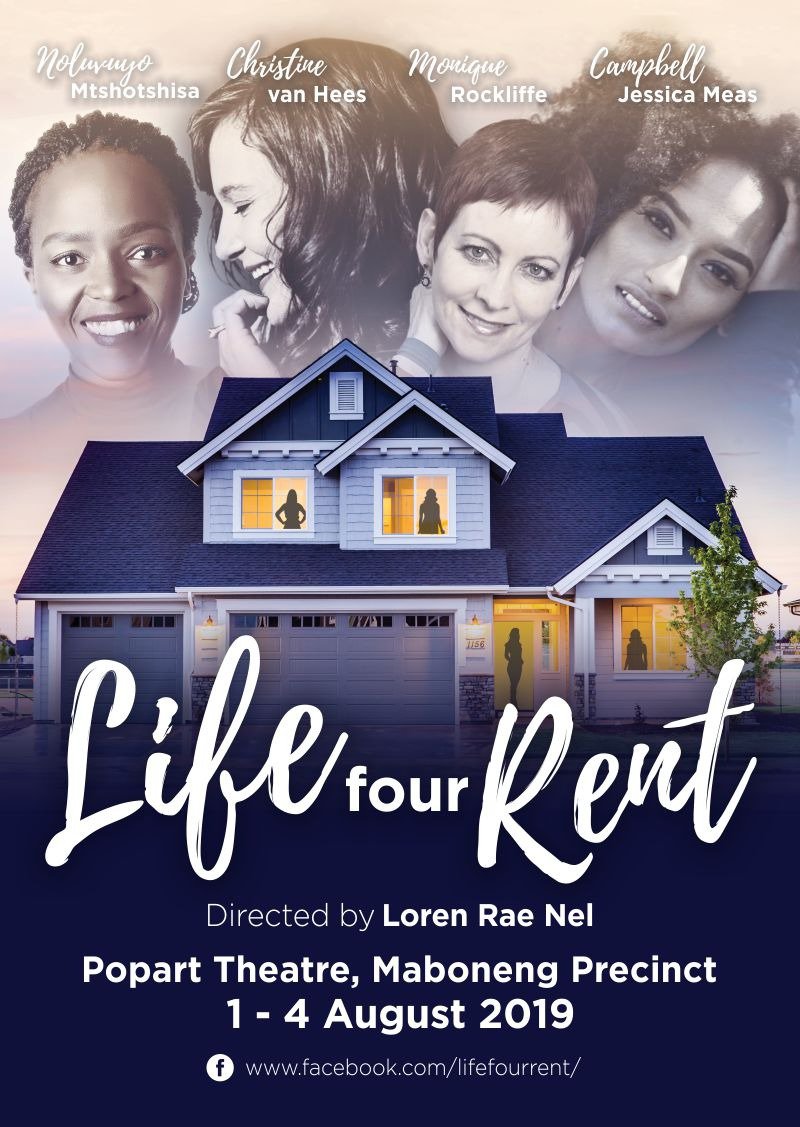 Life four Rent tells the stories of four women dealing with the struggles of life through out the 70's, 80's, 90's and now.
Set in one apartment Life four Rent tells the stories of four women dealing with the struggles of life.
From body perfection to malicious behaviour to sexuality. These series of monologues will captivate the audience taking them on a roller-coaster ride of emotions.
Starring Christine van Hees, Noluvuyo Mtshotshisa, Campbell Jessica Meas and Monique Rockliffe
Directed by Loren Rae Nel.
Audience Responses
5 A Brilliant production.
Just a pity there were only 3 actors, but I absolutely enjoyed the monologues
Good topical content - needs a bit of work, but it was the first show so I've no doubt it will improve.
Goes to show what people can do when their talent is given a chance to shine. A great first offering, hope there is more to come.
Loved the show! I thoroughly enjoyed it. It highlighted such pertinent topics that women face and it was thought provoking. The actresses were phenomenal. Thank you for a great show!
A very interesting show that address a lot of topics and inner thoughts that you can relate to and empathize with. The actresses in this play are amazingly talented and bring their characters to life in the most wonderful way! There is something in there for everyone.
5 The show was excellent.
Brilliant themes explored! I resonated deeply with striving for perfectionism Monique's, monologue. I am now eager to watch "Basic Instinct" just so that I can see Sharon Stone's performance. Thank you, Yolanda :) Sarah's monologue on gender issues was so riveting, it had me gasping for more. Well done to all the performers. I am proud of Loren's strides of becoming a director. Horay!
The play had a good story line, was thought provoking and it was hilarious at the same time.
Just a pity there were only 3 actors, but I absolutely enjoyed the monologues