THE CHILLI BOY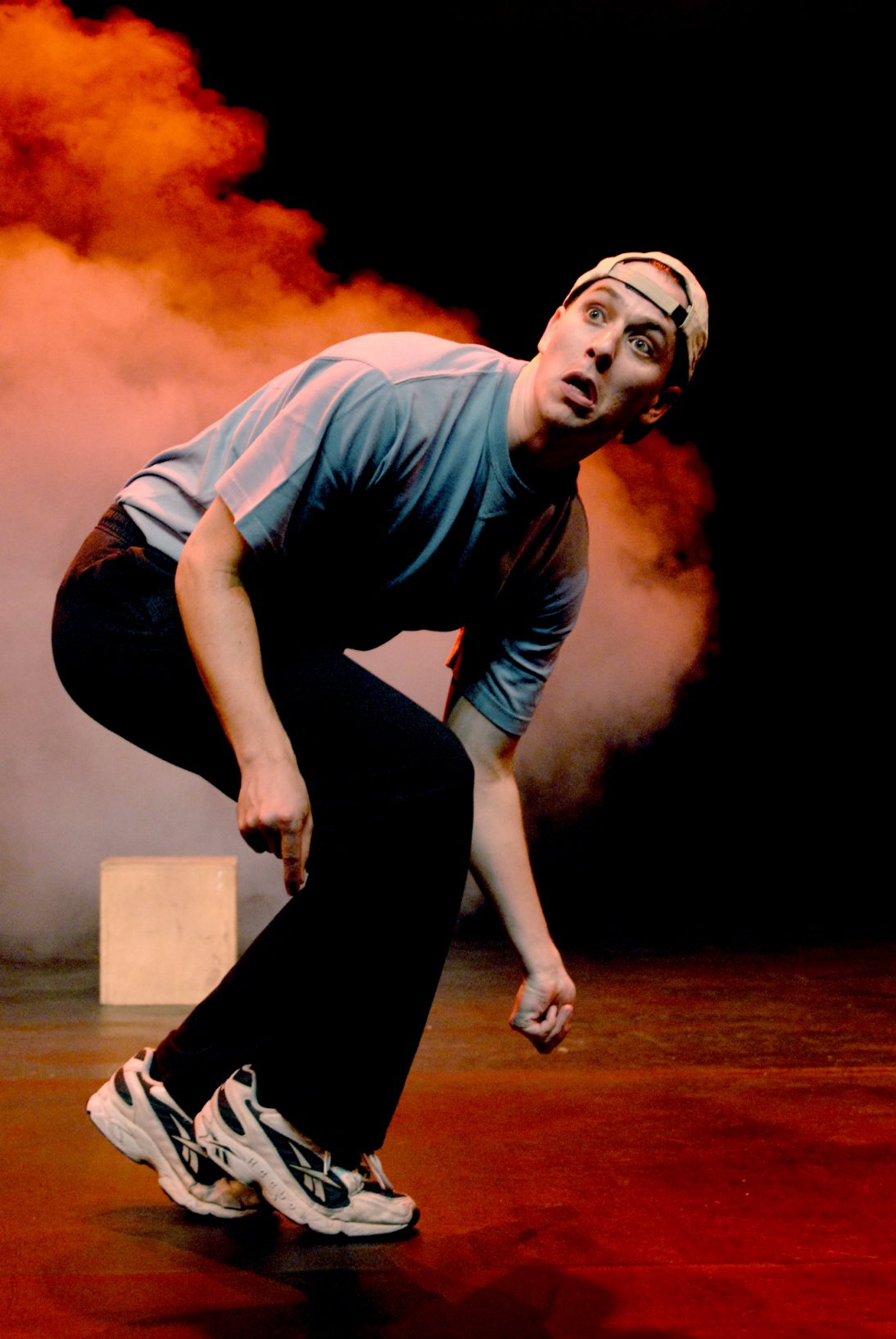 THE CHILLI BOY is a theatrical phenomenon that has had South African audiences flocking to theatres for many years. Writer, Geraldine Naidoo, cleverly created a hilarious play that tackles issues of cultural identity, racial difference and masculinity in an extraordinary and highly entertaining way. After numerous sell-out seasons in Johannesburg, Durban and Cape Town as well as a season on London's West End, THE CHILLI BOY is considered by many people to be one of the best theatrical productions in the world today.
THE CHILLI BOY is the hysterical story of an old Indian woman reincarnated as a white gangster from Boksburg. At the age of 40, the gangster starts suffering flashbacks from his previous life as an Indian woman. He starts wearing a sari while cooking all sorts of delicious Indian meals including curries and biryanis. He no longer wants to fight or brawl as his newly discovered maternal instincts start determining his behaviour. His tough reputation is threatened by the resultant turmoil.
While Naidoo's conception, writing and direction have been lauded as ground-breaking and brilliant, it is the masterful performance of multi-award winning actor Matthew Ribnick that has had audiences gasping for breath. In just over an hour, Ribnick skillfully snaps back and forth between characters ranging from the ordinary to the bizarre. Bouts of raucous laughter are punctuated with poignant moments of absolute sincerity as the audience comes to grips with a remarkable story told by a versatile performer with a few hats.
What the media have to say about The Chilli Boy
"A finely crafted and remarkable piece of theatre"
- Peter Machen, the Independent on Saturday
"Matthew Ribnick is mind-blowing on stage." - Debashnie Thangevelo, Daily News
"Matthew Ribnick has the rare gift to capture an audience's attention and hold it"
- Glen Hollands, Daily Dispatch
"… you will be rolling in the aisles with Ribnick's accents and face contortions. The Chilli Boy is one hot show" - Charles De Olim, The Star
"Comedy at it's best … storytelling at it's very best" - Christina Kennedy, The Citizen
"So skilled is Ribnick at switching roles that when he flips into another character, the previous one remains in our minds like a faint imprint on stage"
- Helen Walne, Daily News
"A phenomenal performance. An extremely talented Matthew Ribnick creates hilarious and memorable characters. Don't miss it!" - Cue, National Arts Festival
"This is just too good to miss." - Brigid Keely, The Independent on Saturday
"The taut script flits between the poetic and the colloquial, with the monologues perfectly pitched and minutely observed" - Ruth Ellison, The Mercury
"… unequivocally brilliant" - Robyn Sassen, Jewish Report
"The Chilli Boy is 'n kragtoer wat opnuut die trefkrag van die solostuk met trots uitlig"
- Kobus Burger, Beeld
Audience Responses
A truly remarkable show in every way !
FANTASTIC! Matthew is an amazingly talented man! We enjoyed every momoent.
This was the third time I saw the show, and it was as fresh and exciting as the first time. This should be a national monument.
I enjoyed the show tremendously. Thank you!
Absolutely awesome, as always. Matthew Ribnick never fails to entertain and amaze. We loved it.
Superb one-man standup comedy. Amazing how roles are changed from one character to another in an instant. Singing of Bollywood songs and dancing to bollywood music was great.
A wonderful production, hilariously funny and a superb performance by Matthew Ribnick and a few hats. We loved it!
awesome
We loved it and laughed so much. Brilliant actor
we thoroughly enjoyed the performance the size of the theater lent itself really well to the performance as you were able to pick up subtle nuances which may have been lost in a larger venue. We would have appreciated some guidance as far as age was concerned online as it was way beyond my daughter although she enjoyed parts but besides that it was a fantastic performance and one which ticked a lot of boxes re pertinent issues in this beautiful country of ours
Charming!
Really phenomenal production. Matthew Ribnick's performance was riveting. What a talented artist!
What an amazing artist!