DANGLED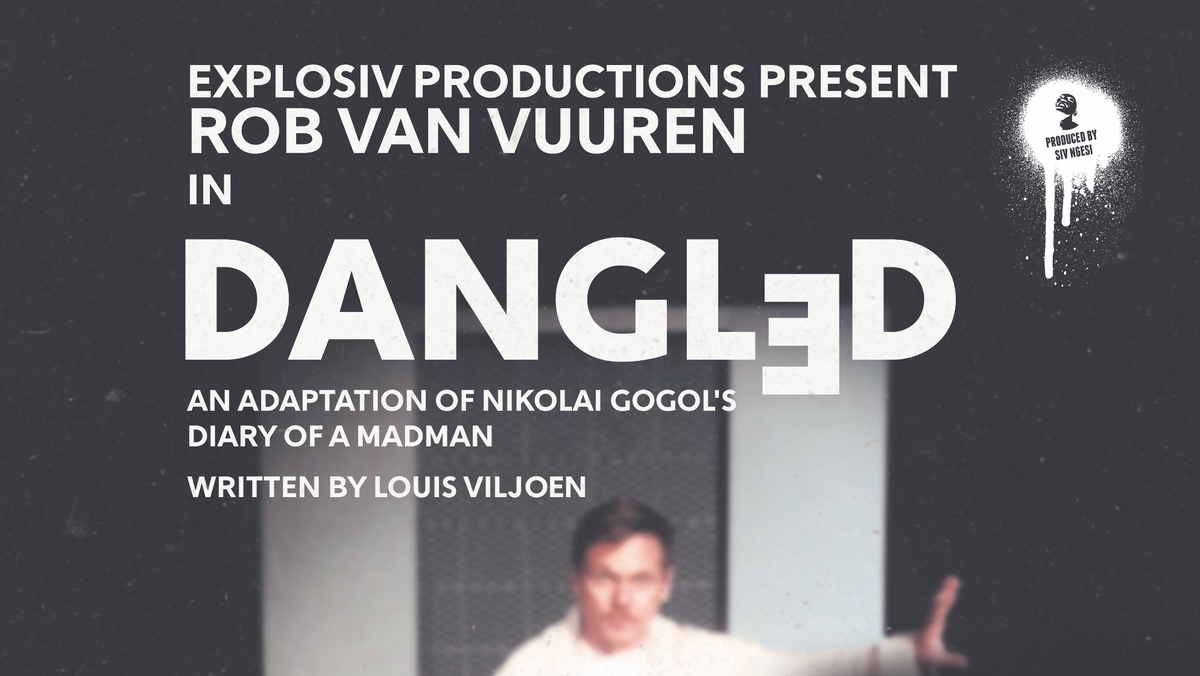 Dangled is an adaptation of Nikolai Gogol's short story Diary of a Madman by multi award winning writer Louis Viljoen and performed by multi award winning actor Rob van Vuuren. A dark psychosexual horror comedy, Dangled promises to disturb, entertain and terrify in equal measure.
Dangled has won the 2016 Standard Bank Silver Ovation Award, the Audience Choice Award at the 2016 Cape Town Fringe and the Pebble Trust International Touring Bursary to the Brighton Fringe in 2017.
Trigger warning: sex. violence
Audience Responses
Absolutely brilliant
A masterpiece!
A rushed performance - only 40 minutes in length! Also the performer's energy was very hyper and manic from the start, and combined with the very wordy script and heightened language, it was difficult to stay engaged throughout, even though it was a short piece.
Striking performance as always
Absolutely fantastic show with a brilliant performance by Rob van Vuuren. I had no idea the direction the story would take. I was totally blown away.
Excellent show!
I walked out drunk on the words, direction and Rob's performance. It was a privilege to experience this piece and it's plays like this that make me love theatre. Keep doing the beautiful work you do.
Absolutely INCREDIBLE performance by Rob Van Vuuren. We left blown away!!
Exceptional
Very good
An incredible performance. The sheer skill required in performing a continuous, energetic monologue for nearly an hour would leave you dumbfounded. Add to that the intensity of the emotional performance and it really is an intense experience. Strongly recommended
Give us more of this
5* Hellishly intense. Physically draining. Loved it.
I enjoyed it, appreciated it and Rob van Vuuren is a great presence. I didn't enjoy the narrative as much as I have enjoyed productions in the past.
A rollercoaster of genius mania; superb!
Brilliant performance. He was there 100% of the time and did not lose us for a second.