Jersey Boy : R 1 show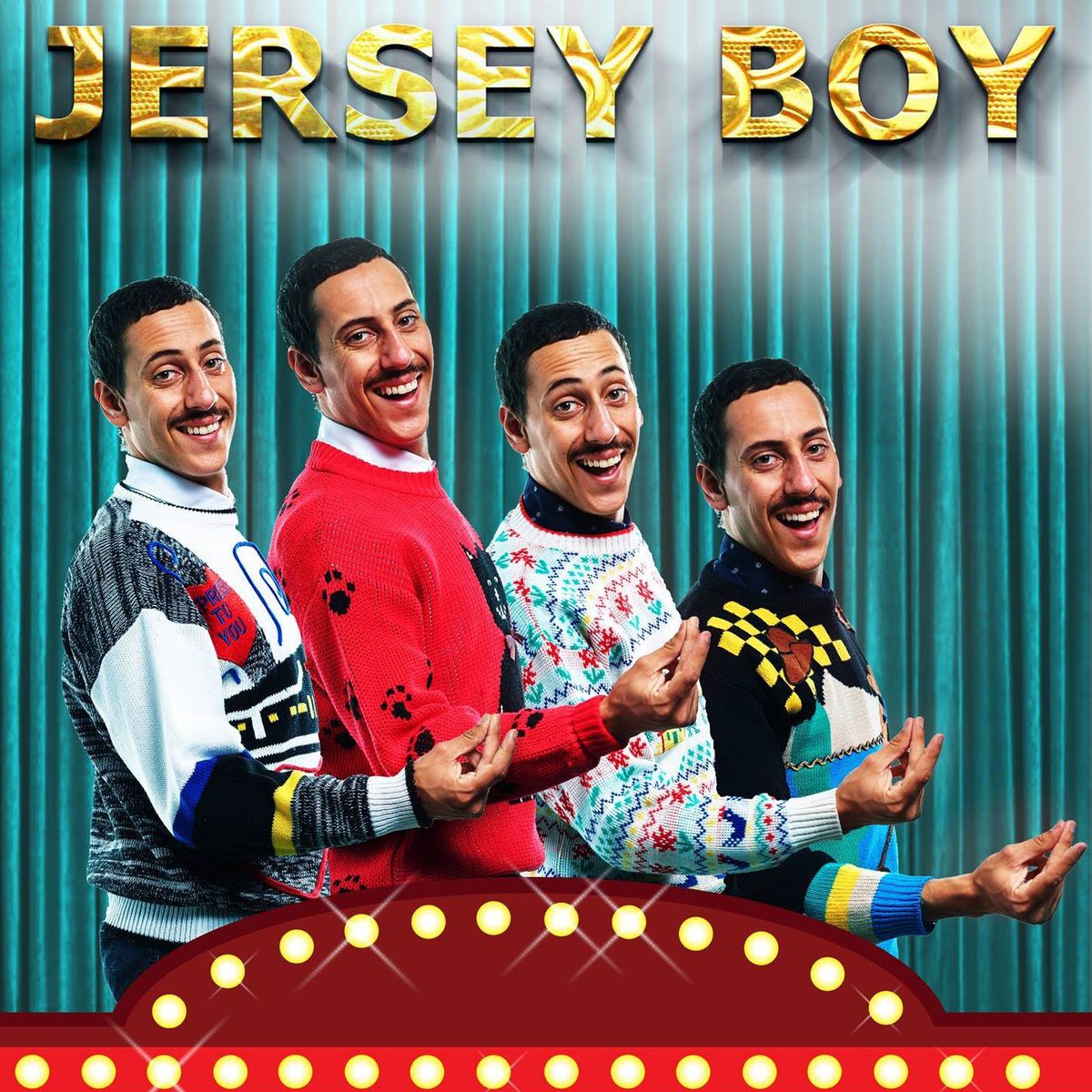 Schalk Bezuidenhout is quickly becoming one of South Africa`s best and most loved comedians. Rumour has it that, if you stare at his jerseys for long enough, you can hear Christmas music... or get a headache. No wonder they call him: Jersey Boy.
FOR ONE NIGHT ONLY. FOR R1 ONLY. Catch the one and only Schalk Bezuidenhout at POPArt
Audience Responses
I watched the first R1 show like two weeks with my one mate, last night we made sure to bring the rest of our friends. They all loved it as much as we loved it the time. He still had me gasping this second time around but somehow his flow wasn't as smooth as the last time and he kinda seemed a bit rushed. But either way I'm going to do my best to get to the next one and and bring more people Thanks
My cheeks are sore from laughing!
The best I've ever seen. Laughed at every joke!
Really enjoyed the show, awesome little theatre.
Loved Schalk's show - absolutely worth the watch!
I thoroughly enjoyed the show! We love Schalk Bezuidenhout!
I booked 4 tickets and it went through the whole payment process with an OTP pin but I never received tickets or an confirmation email that I received the tickets. So I did not watch the show.
Such a cool venue and it was a very very funny show!!
I watched the show at full price and now again with the R1 tickets. It is always a great laugh and I would recommend it to anybody to check it out. He is honest and funny.
Ridiculously HILLARIOUS Puik
Was very good!
We were a group of 12 and everyone enjoyed themselves so much! Schalk is such a good sport and we look forward to more of these shows.
Was our first time. Chairs were uncomfortable, show started 20min late. Tighter editing required for the comedian to keep audience engaged, esp the last 25min.
Best show ever !! Will definitely be back!
One of the best comedians there is!
Really enjoyed it. Such an awesome little theater.
Epic!
Laughed non stop!! Amazing!
I would've given it 5 stars because the show was very good and the content was very funny and enjoyable, but the theater it was in seriously needs an aircon. It got very hot at one point and uncomfortable towards the end.
Great show! Thoroughly enjoyed it, thank you! :)
Excellent show done by an excellent comedian!
Fu*king amazing!
Lovely intimate venue, very entertaining show! First time I've been there, had my aunt coming from out of town so wanted to try something different. Will be keep an eye on what shows are coming up!
One of the best comedians there is!
Lovely intimate venue, very entertaining show! First time I've been there, had my aunt coming from out of town so wanted to try something different. Will be keep an eye on what shows are coming up!
Was fabulous. Schalk read his audience well and gave the appropriate show for a predominantly Afrikaans audience.
Honestly didn't even notice that an hour flew past until Schalk mentioned it. He's a great comedian and even thought it was my first time it definitely won't be the last. The venue is perfectly sized and creates a nice cosy atmosphere. Service was amazing and the staff were super friendly which is refreshing.
Great performance!!! Laughed throughout his show. Seating was fine in terms of space but air and ventilation was terrible and stuffy
Great show!!
Absolutely hilarious! My body was sore from laughing :D
Amazing show! Whole night was great, drinks, laughs and safely home. Thanks!
Loved it!
Baie dankbaar vir die geleentheid om te kon gaan kyk en lekker lag verniet.
Best venue for any creative/art performance exibition ever.
Schalk Bezuidenhout is an excellent comedian, looking forward to seeing how he does in the future.
Excellent show! I haven't laughed like that in a while :-) !!!
Really great ! Had a blast ! Great vibe, great comedy, really intimate theatre. Will definitely do it again.
It was the best comedy show we have ever seen! Laughed from beginning to end!
Loved it!!! First time at the theatre and like the intimate feel of it.
Schalk is a funny guy
Very funny, very good value for money (2hrs of comedy for R1!) and the venue had a nice intimate feel.
What an awesome show! Schalk is hands down the BEST comedian in South Africa!
It was one of the best shows I have ever seen.
Amazing, amazing, amazing!! I belly-laughed throughout!
Brilliant. Unreal. Hilarious. Simply outstanding
Schalk - wow. You encaptivating on every level!
We enjoyed every second. Schalk and his material was amazing, well written and executed. Schalk's show was also very diverse and inclusive - anyone in the audience could relate to most of the stories being told. The venue itself also added to a great over all experience, super professional with no hitches and a nice and cosy atmosphere.
Excellent